Trying HelloFresh – Meal Review
June 2021 Offer: Save $90 on your first four orders! –  Check the link to see if HelloFresh is still offering this deal!
Overall HelloFresh Review
Packaging & Delivery: It is convenient to have food delivered to your door, but a delay with UPS had me worried. Our box arrived 26 hours later than expected. I am happy to report that everything was still at a good, cool temperature.
There was a lot of recycled and recyclable packaging, which I am sure was necessary to keep everything well insulated.
Quality of ingredients: The meat and vegetables were definitely higher quality than what I normally pick up at the local grocery store!
Price: The price seems reasonable when budgeted as an alternative to eating out. Especially with the $90 off HelloFresh / HelloFriends Promotion. (Sign up with this link – You will save $90 between your first four orders and I will get $10 credit!)
Overall Verdict: I enjoyed trying Hello Fresh and plan to continue the subscription as an occasional treat!
Special Mention: Thank you to my daughter for doing a beautiful job plating everything. 🙂 She knew I wanted to take pictures for the memories and for this HelloFresh Review.
The Meals
Steakhouse Pork Chops with roasted potatoes and green beans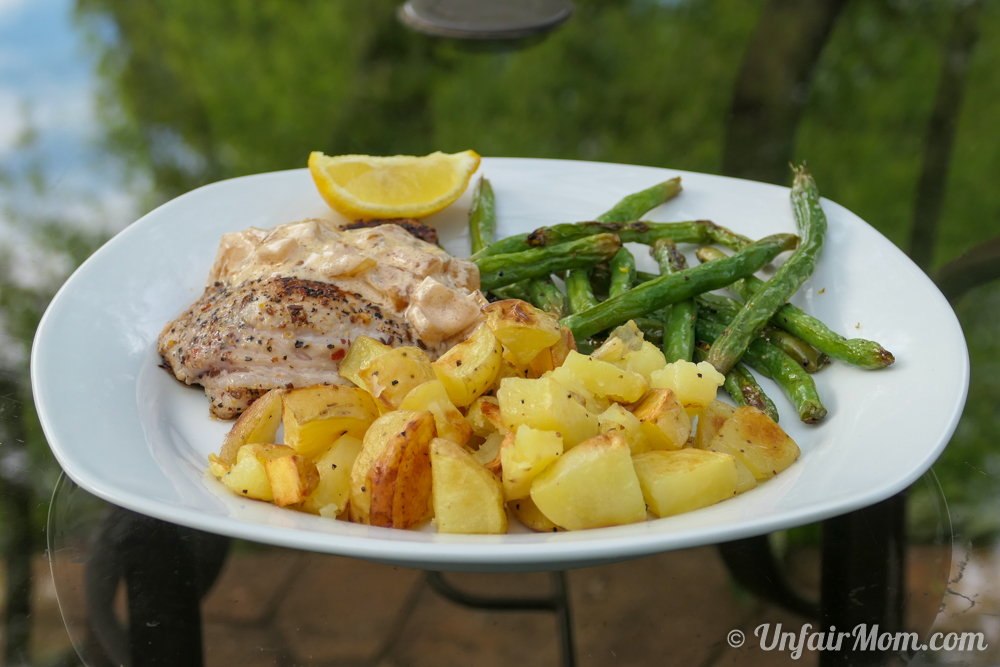 Taste: Excellent
Food Waste: 2 green beans, half a lemon, half an onion. (The lemon and onion could have been saved.)
Will I make it again: Absolutely!
This was my first HelloFresh meal and it was really good! I was pleased to see how few ingredients went into it. It did seem like a lot of work (and dirty dishes) for just 2 people. But I can totally see us making this again when we either have company or want to meal-prep a few lunches in advance.
This was my first time to try roasted green beans. I can't wait to have them again! And the "creamy pan sauce" was a nice touch. We did make one substitution, using chicken broth instead of the beef stock concentrate.
The serving size was just about right. We were full by the time we finished our meal, but I did want a snack before bed.
Word to the wise: You can preview recipe cards, including what they expect you to have at home, on the website before you order. I did this, but I was lazy about my shopping and ended up running to the store last minute for a lemon zester.
Gouda Pork Burgers with Roasted Broccoli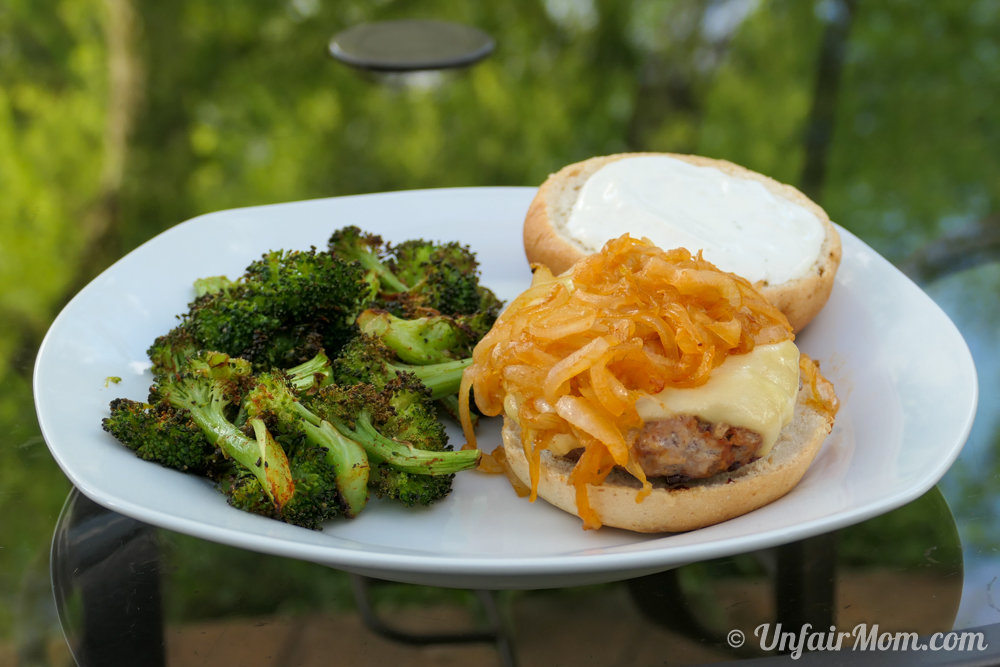 Taste: Not my style, but has potential
Food Waste: A little bit of everything. It was just too much food.
Will I make it again: Maybe
I didn't really care for the Gouda Pork Burger. The flavors were ok, but it was a very heavy meal and there was a LOT of it. I ended up cutting my burger in half height-wise, removing most of the sauce, and putting the broccoli between the meat and the bread. This lightened up the burger while hiding the salty flavor of the broccoli.
I know a few people who would probably love this meal as-is. I will say it has potential. I saved the recipe card to make a lighter version of it in the future.
Yogurt-Marinated Chicken & Garlic Sauce with Lemony Couscous & Chili Roasted Carrots.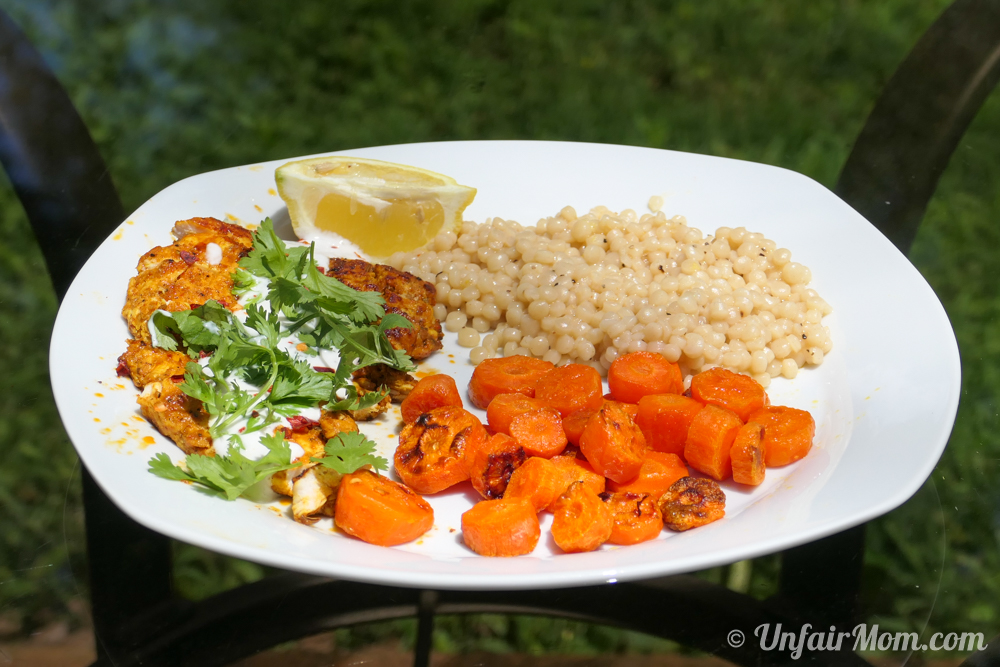 Taste: So good!
Food Waste: 1/4 lemon and a little yogurt sauce.
Will I make it again: Absolutely! But I might serve these items separately, with different meals in the future.
Another winner with new flavors all around! This was my first time trying couscous. I assumed it would be like a bean or a grain, but it is actually more of a pasta. And I never had my carrots roasted with chili or my chicken marinated in yogurt.
The serving size was decent. The carrots were too salty for my taste, but if we could lower the salt content I would be content to eat a whole plate of them!